Leader in the production and transformation of vegetables
Spinerb operates in Gorlago, in an important agricultural and food area in the province of Bergamo, particularly suited to the processing of vegetables.
Founded in 1990, it specialized in horticultural cultivation and in 1994 it evolved as a commercial IV range company, reaching in 2001 to become a leader in the production and transformation of vegetables with its 3,500 square meters of surface and a highly specialized team.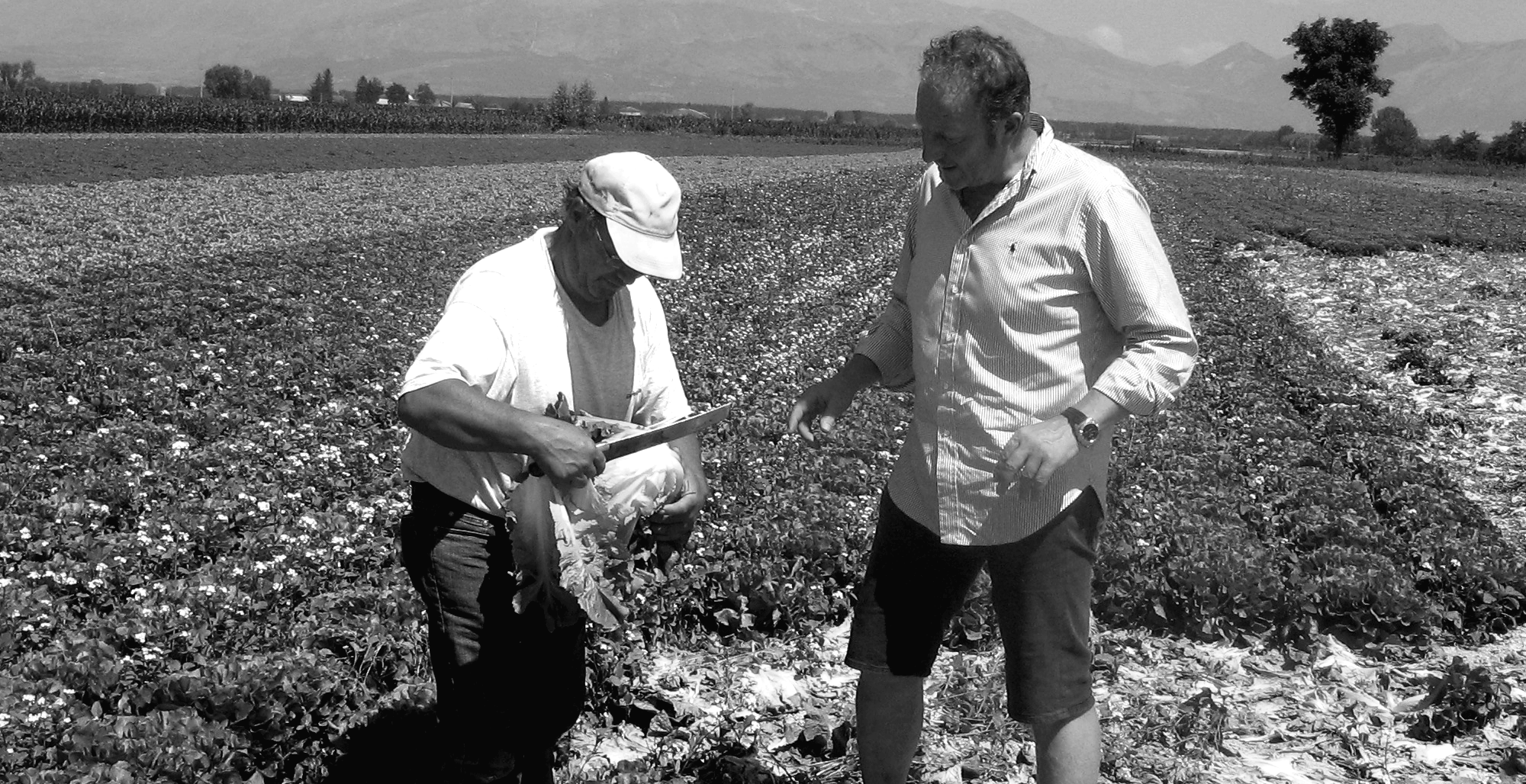 Terra Italia
To ensure control over the entire supply chain and to meet the needs of the market, Spinerb creates Terra Italia, a farm, which today has about 1400 Ha. scattered throughout the country, into open fields and greenhouses that allow important crop innovations, as well as optimizing the resources needed to implement production and ensure availability throughout the year.
The production process originates from all those operations carried out by Terra Italia to keep the product most suitable for conservation. After a careful selection the excellent products become I range and IV range. This process includes a sorting that is carried out by specialized operators and by washing in water through tanks placed in series in order to eliminate all the soil residues. In the packaging process, every single bag is first checked with the most advanced technology and consequently sealed.
Thanks to these systems, less than 24 hours pass between collection and shipment.
In 2014 from the love for tradition Terra Italia and Spinerb create and transform a quality organic product, coming from controlled and certified productions. The new Organic line is made up of monovariety and mixed products, grown and harvested according to an agricultural production method that respects the environment, natural cycles and crop rotations. To guarantee the provenance of the references, the organic certification is present in all our packs.
In our case, Terra Italia and Spinerb production plant, are belong to the same group, creating a chain of excellence. For this reason it is possible to trace and identify any aspect and passage linked to each individual product. This is a guarantee of freshness!
This is Italian excellence!